by photochick (aka, admin chick)~ It's been so long since we've had a guest blogger, I figured everyone might very well have forgotten that we used to even have such a thing. The idea was to get help from trusted, like-minded friends in providing with you with a little more inspirational content than what color our kid's diaper was that day, or whether or not we're happy about the goings on at this year's American Idol.
Don't get me wrong, we love the random ramblings, but occasionally, we thought someone out there might be in need of something a little more. And frankly, some days our busy lives keep us from having time to do much more than spit out the first thought that comes to our mind. (I know you don't believe that!)
So we opened up this outlet to other Godly women to share their personal journey that might be exactly what the doctor (the Great Physician, that is) ordered. And that's about where we left it. Finally, I'm proud to announce that we're back in business and I am honored to introduce this week's guest blogger as my beautiful cousin- miss music. Wife and mother to three, she's a part time executive recruiter by day and life juggler extroidonaire by night. See, I told you you'd find something in common. (For all of you Courts of Praise readers, she also happens to be the daughter of our Women's Retreat leader a couple of years ago, Betty.)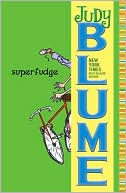 However, what I know her best for is matching french braids (if I had a scanner we would both be embarassed), clogging for hours in our tutus, singing in the pool, and the one human solely responsible for my LOVE of all things Judy Blume. Think Superfudge, Doublefudge, Tales of the 4th Grade Nothing. She was a couple of years older, so when I was in kindergarten she would sit for hours and read those side splitting tales to me. I don't even remember the stories anymore, but I do remember the laughing, and laughing, and laughing.
And I can hardly contain my excitement when I think of reading those tales to my Punkin one day. So for Planner and Baby chicks, you can thank her for your chicklets getting Judy Blume for Christmas last year. And probably for years to come! More importantly, she's a Godly woman who truly walks the walk. I know you will enjoy her blogs! So keep scrolling down for her first installment . . . I nearly drowned in the emotion ocean!